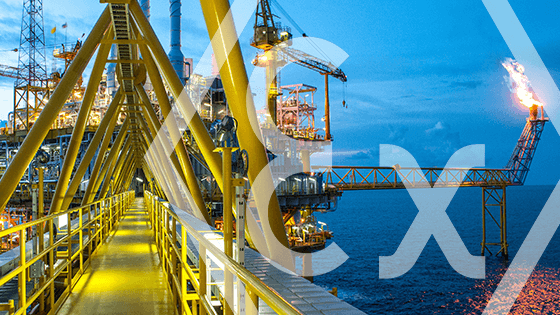 One of the most important areas in safety technology is explosion protection. Within the European Union, the legal regulations for equipment and components that are intended for use in areas subject to explosion hazards and potentially have their own ignition source are specified in the so-called ATEX Directive. To provide our customers with optimum support regarding maximum operational safety, RINGFEDER® Couplings can be declared and supplied in conformity with the specifications of the applicable ATEX Product Directive 2014/34/EU, based on individual requirements – thanks to comprehensive expertise and purposeful commitment by RINGFEDER POWER TRANSMISSION's product development.
The existence of explosive solids, vapours, gases, mists, or dusts is commonplace in a variety of industrial sectors, e.g. the chemical, petroleum, or mining industry. In order to establish generally binding regulations for effective explosion protection in these industries and thus prevent serious damage to man and machine, the ATEX Directive of the European Union (EU) came into force on 20th April 2016. The acronym ATEX stands for the French term Atmosphères Explosibles, meaning Explosive Atmospheres in English. The EU directive includes both the ATEX Product Directive 2014/34/EU and the ATEX Workplace Directive 1999/92/EC and thus affects both producers and users of components and equipment used in potentially explosive atmospheres.
Decisive for Manufacturers: Explosion Protection according to Product Directive 2014/34/EU
The Product Directive 2014/34/EU, which is essential for RINGFEDER POWER TRANSMISSION as a manufacturer and that has been transposed into national German law as the so-called Explosionsschutzprodukteverordnung 11th ProdSV, defines concrete quality, installation, maintenance, and health requirements for placing such products on the market. According to the directive, compliance with these requirements is to be examined using specific assessment procedures and to be proven through corresponding conformity declarations and markings by the producer. For this purpose, in addition to formal definitions of terms, regulations also contain systematic categorisation rules, of which the most important ones are those for clear differentiation of various hazardous zones and equipment groups. In combination with other further specifications, e.g. ignition protection type, temperature range etc., these classifications form the basis for a comprehensible, standard-compliant marking of products concerned. In principle, the following applies: Only equipment and components that fully comply with the ATEX Product Directive, i.e. also possess the necessary conformity declarations and labels, may be used in areas subject to explosion hazards.
Amendment of Norms for the Marking of New Non-Electrical Products
The EU directive, legally binding in Germany as of the Explosionsschutzprodukteverordnung 11th ProdSV, is equally applicable for electrical and non-electrical products. Because, for example, an improperly working coupling may bear a dangerous ignition risk due to inadmissible heating. The 11th ProdSV also obliges market participants to consider relevant harmonised standards, which are regularly published in the corresponding EU Official Journal. According to this, as of 1st November 2019 and after a transitional period of just under three years, non-electrical equipment is mandatorily subject to modified marking requirements in line with the harmonised norms of the DIN EN ISO 80079-36:2016 series. The main reason for the amendment is the ultimate replacement of the standards relating to mechanical ignition protection types of the European series EN 13463 by those of the international series EN ISO 80079 and thus the objective of further worldwide standardisation. With effect from the aforementioned deadline, products newly manufactured or newly introduced to the European market that are labelled in accordance to DIN EN 13463-1:2009 have lost their presumption of conformity and hence no longer fulfil the requirements of the ATEX Product Directive. The marking of new non-electrical equipment in compliance with DIN EN ISO 80079-36:2016 has been mandatory since then. This does not affect the presumption of conformity of equipment marked in accordance to DIN EN 13463-1:2009 that is already produced or in application.
RINGFEDER® Couplings and ATEX – a Safe Connection
The ATEX-compliant offering of products for gas and dust explosion hazardous areas requires detailed knowledge and extensive experience regarding an enormous variety of different aspects: From the profound assessment of the concrete application situation via a qualified selection of adequate means of production and manufacturing processes to an appropriate provision of necessary operating and assembly instructions, markings, verifications and statements. As one of the market-leading manufacturers of high-quality drive components, RINGFEDER POWER TRANSMISSION is the perfect partner for its customers in this respect. Together with them we examine and evaluate the specific requirements of the concrete application case and are capable of designing, labelling, and delivering our RINGFEDER® couplings accordingly in compliance with the ATEX Product Directive 2014/34/EU. This applies to our Elastomer Jaw Couplings of the GWE, TNM, TNS, and TNB series as well as Steel Disc Couplings TND and Flange Couplings TNF.
Reliable and Competent Information for Users
Which legal conditions are of particular relevance for users and how the application of ATEX regulations is exemplarily carried out in practice can be learnt in our two dedicated blog posts on The Engineer's Blog:
If you have any questions or require further information regarding ATEX explosion protection and its its realisation with RINGFEDER® solutions, our experts are more than happy to assist you. Contact us quickly and easily via our request form, by e-mail or telephone.