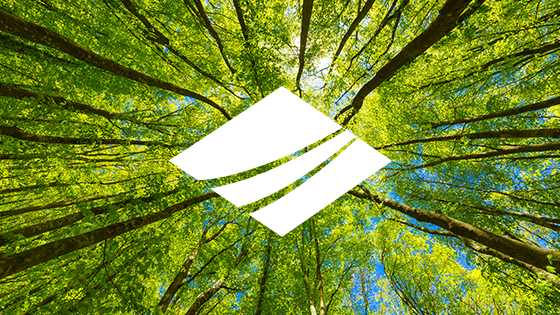 As one of the market-leading companies in the field of drive and damping technology, RINGFEDER POWER TRANSMISSION has always been and still is aware of its particular responsibility for consistently sustainable, future-oriented and environmentally appropriate business operations. Our environmental management system according to DIN EN ISO 14001:2015 is an integral and decisive part of our corporate policy and significantly shapes our daily actions both on an operational and strategic level.

RINGFEDER POWER TRANSMISSION is the international leader in niche markets for drive and damping technology. Under our strong brand RINGFEDER® we offer users worldwide outstanding shaft-hub connections, damping solutions and coupling systems for the highest functionality and durability requirements in a wide variety of industries.
Environmental Policy in the Operations of the
RINGFEDER POWER TRANSMISSION Group
Our environmental policy as well as the environmental management system apply to all facilities and activities at the following RINGFEDER POWER TRANSMISSION locations:
RINGFEDER POWER TRANSMISSION GMBH, Gross-Umstadt, Germany
RINGFEDER POWER TRANSMISSION S.R.O., Dobřany, Czech Republic
RINGFEDER POWER TRANSMISSION TSCHAN GMBH, Neunkirchen, Germany
Environmental protection is an important corporate goal in our company; we want to help relieve the burden on the environment. The effort to protect the environment is an obligation for our companies towards our customers, our fellow human beings and future generations.
With our environmental management system and the active participation of all employees, we would like to contribute to sustainable development at our location. When designing environmental management, we also take current developments in the environment of our companies into account. We also take into account the expectations and needs of interested parties, which we also incorporate into our environmental goals.
For us, corporate environmental protection means taking a holistic view of business processes, analyzing them and integrating environmental aspects as far as possible. In this way, we conserve resources and minimize the burden on the environment.
We comply with the binding obligations that are relevant to us at the respective locations and also commit to continuously improving our environmental performance. For all measures to protect the environment, we focus on the best available and economically applicable technology.
We achieve successful environmental protection through the involvement of managers and the active participation of all employees. That is why we inform each employee so well that they can actively take on joint responsibility and that environmental protection is actively "lived" in our company.
We want to conduct an open and factual dialogue with our business partners, neighbours as well as the authorities and other interested parties about the environmental impact of our companies and are open to suggestions for improvement at any time.
When procuring our raw and auxiliary materials as well as the design, packaging and delivery of our products and services, we take ecological criteria into account if possible and economically justifiable. We prefer suppliers who give environmental protection a similar priority as we do.
---
Our environmental policy can be downloaded below in German, Czech and English language:
If you have any questions or require further information, our experts are more than happy to assist you. Contact us quickly and easily via our request form, by e-mail or telephone.